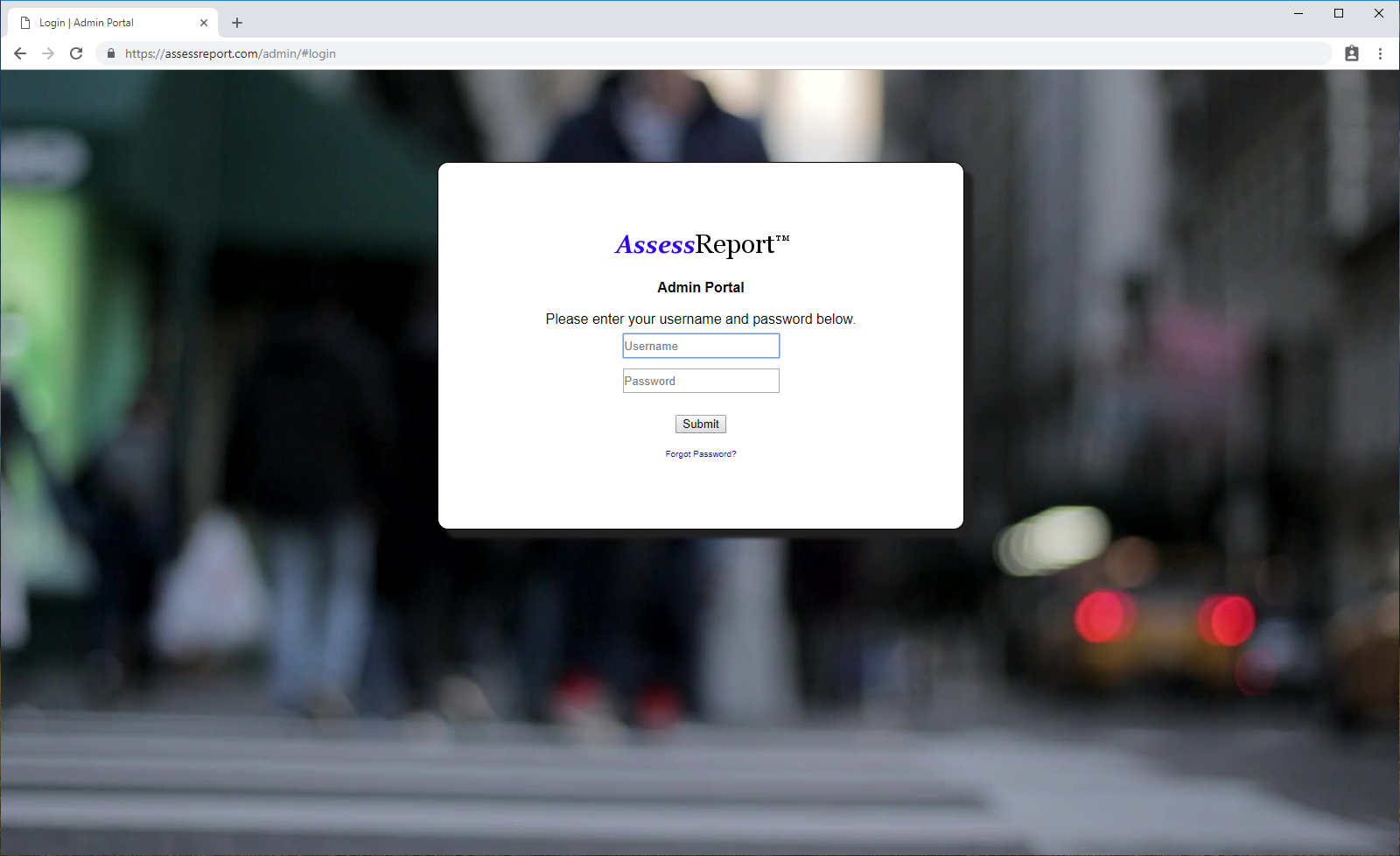 is an assessment engine meant to fulfill the needs of many types of customers.
Is your company hiring? Do you need to find out which job candidate knows the subject matter which you are hiring for? Or does your school administer exams?


can help in all of these situations. As an admin user, you can easily administer assessments online through our admin portal...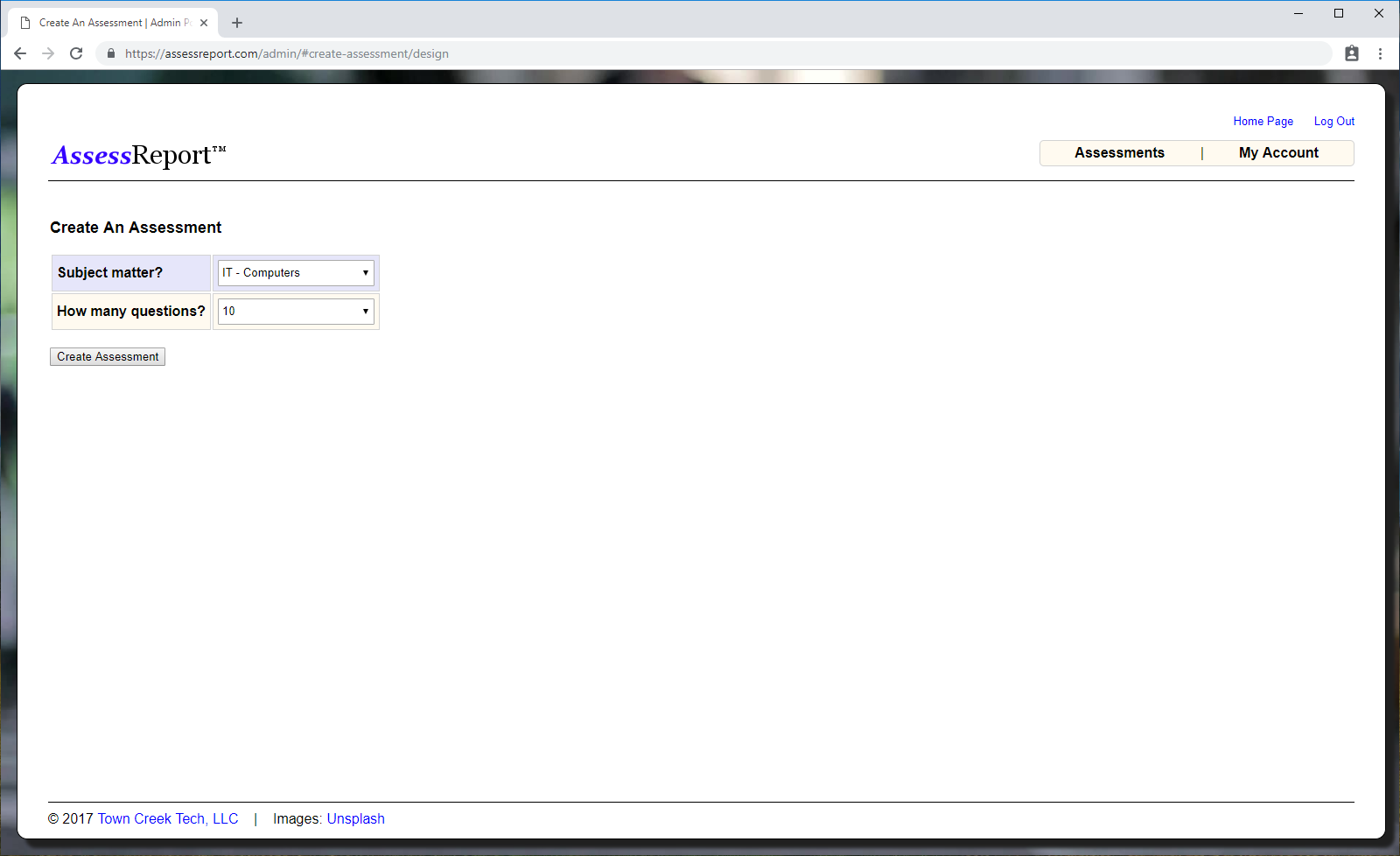 After creating the assessment, you can create an access code for the test-taker...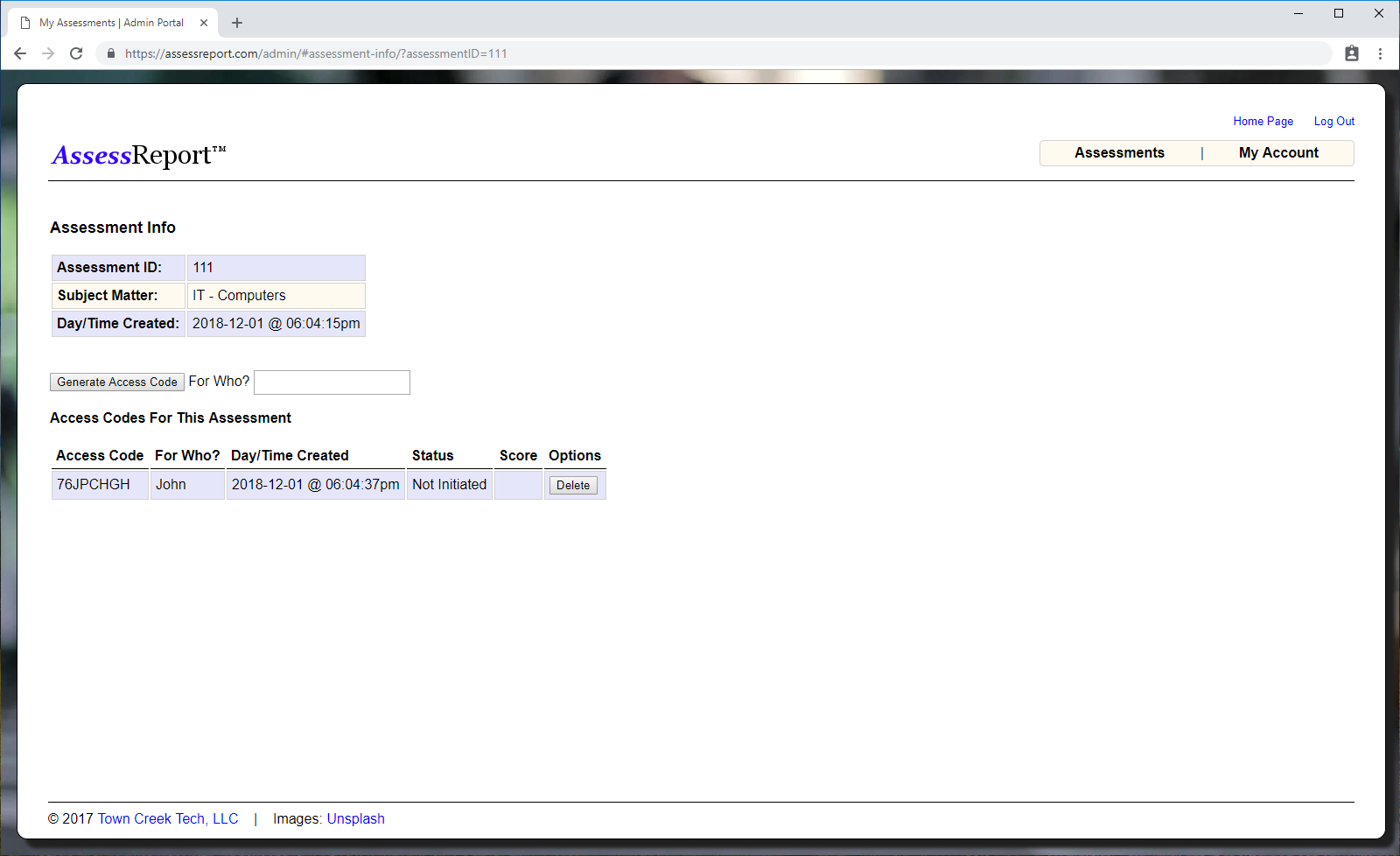 After you give the test-taker the new access code, the test-taker enters their access code into the

assessment portal...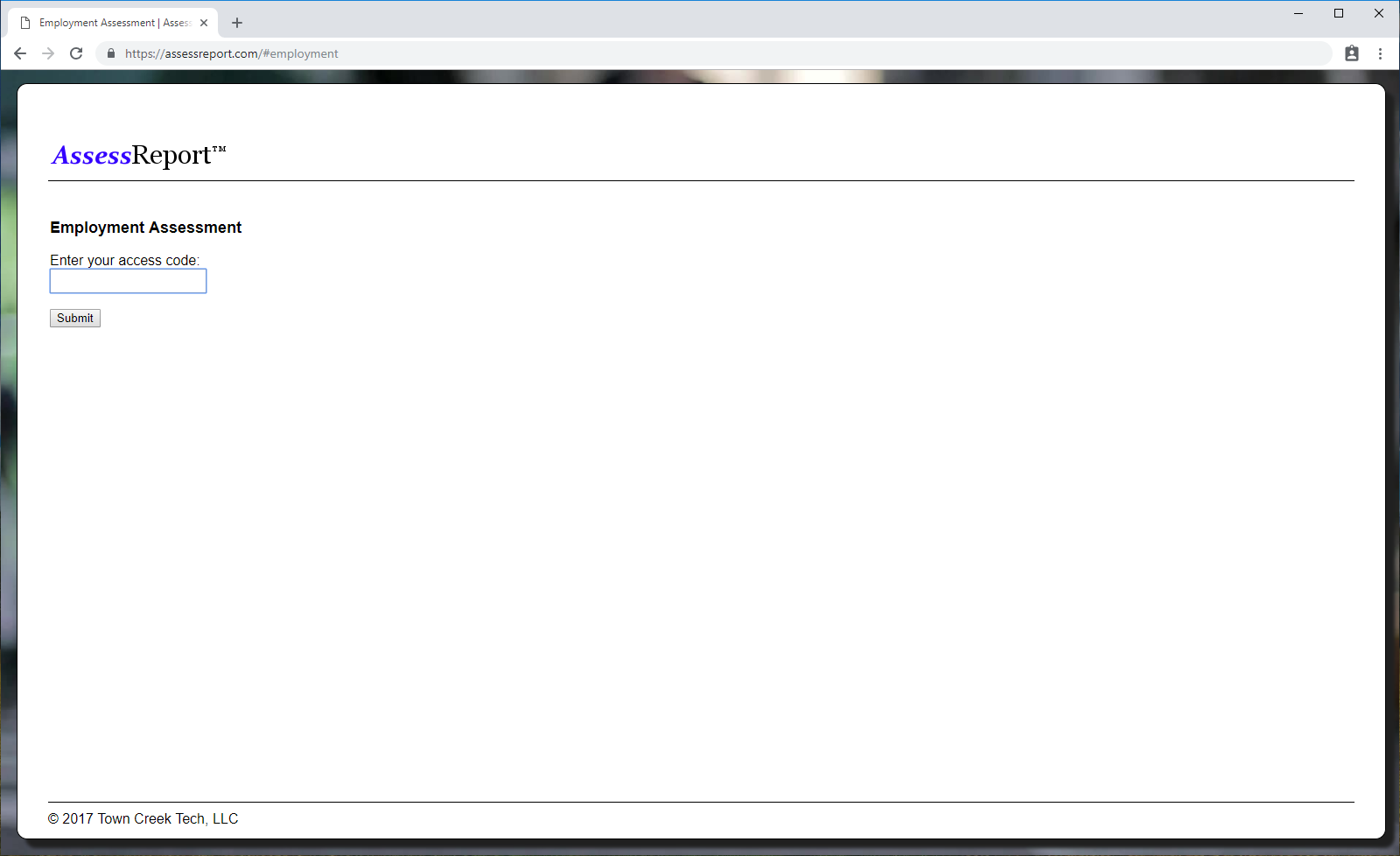 Then they take their test...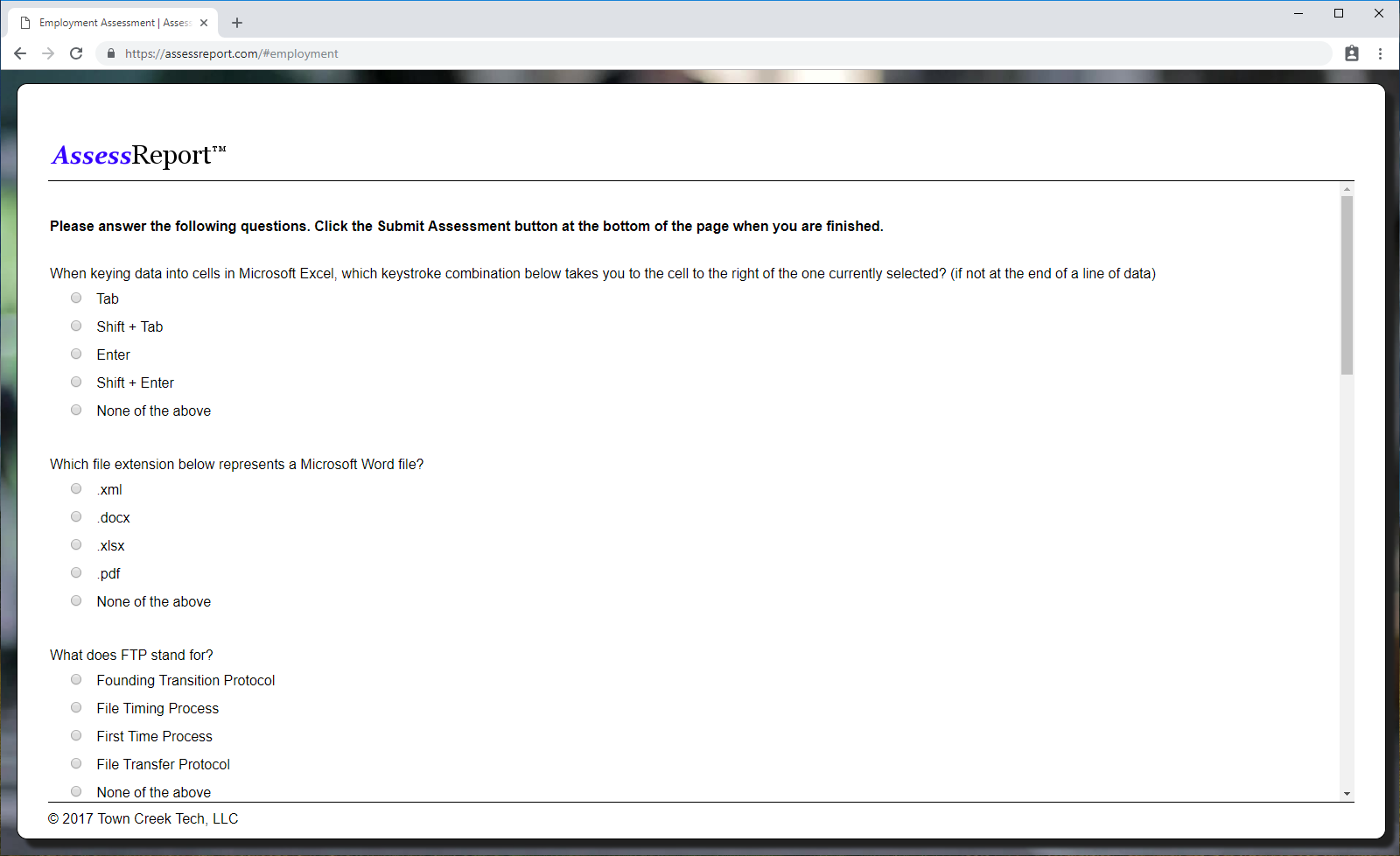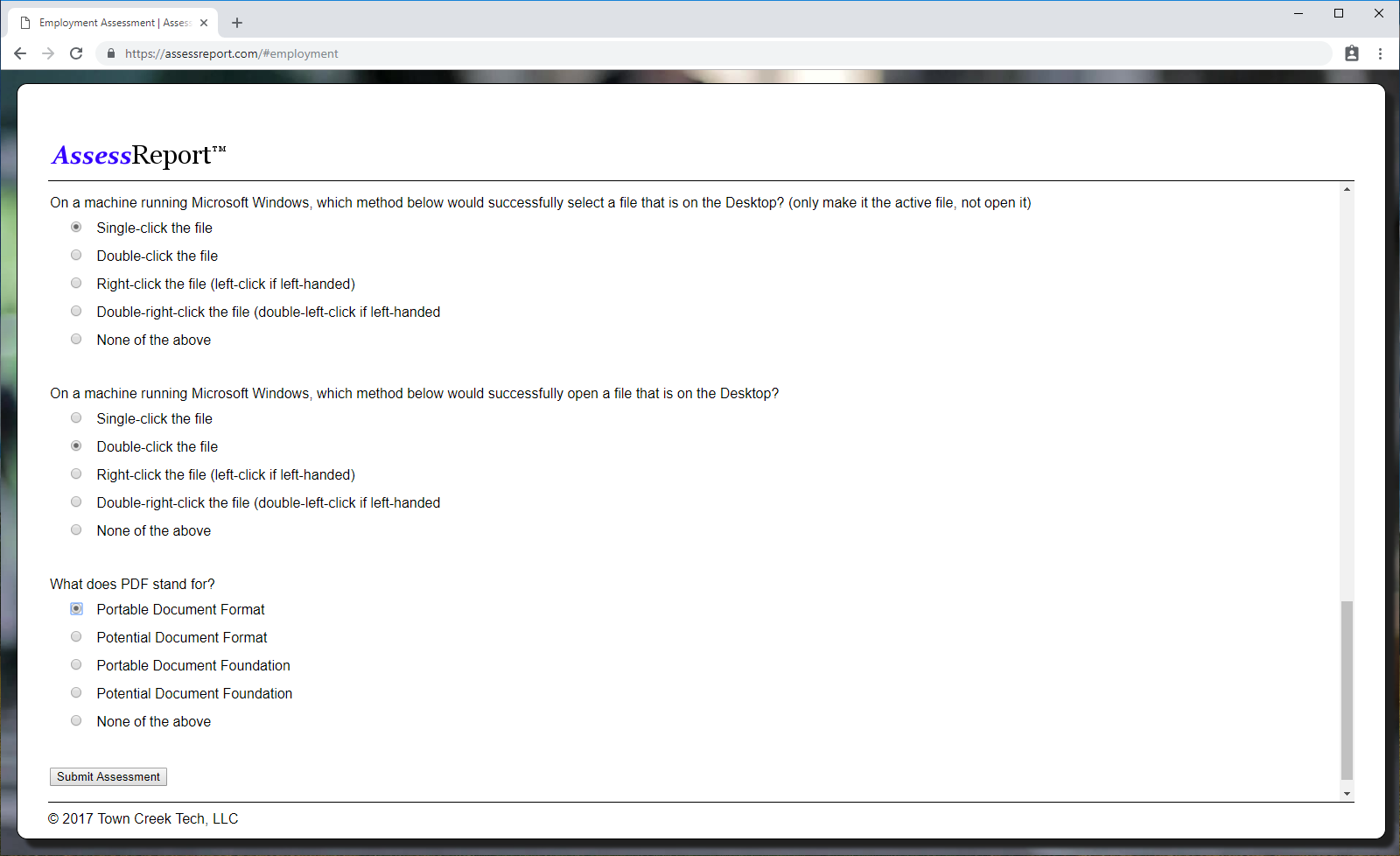 ... and we do the rest! The admin user is provided with the results of the assessment...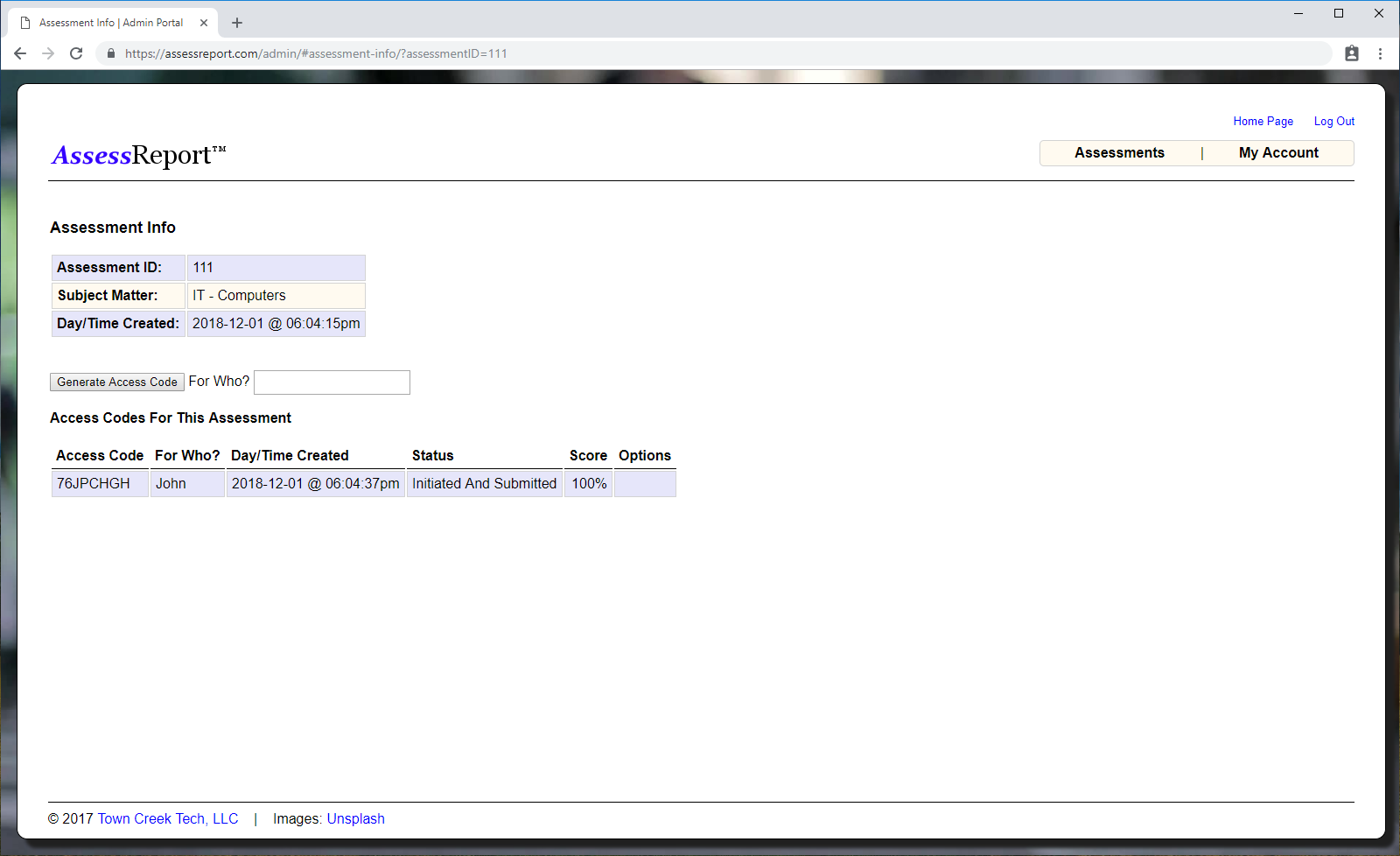 is built with flexibility in mind. We offer timed assessments as well. With our expanding knowledge base, we can help your business or school in almost any area.
So how can we help you? Please call us at 706-972-1768 or email us at contactus@towncreektech.com if you are interested in

.
Or you can send us a message online on our Contact Us page.